Hudson's Bay Barbie is a thoughtfully designed doll. she has very nice outfits and accessories, the whole package is very presentable.
But the doll itself falls flat, nothing so special or unique about this face, its another blond Barbie basic dolls
I decided to  let my Travel doll model the Hudson Fashion,  then we left home for a street Fair, she wasn't buying anything but fishing compliments:  "oh, I love this doll!" "she is so pretty…"  lol
Lots interesting things to see at the fair:
Panda Bear!
Monkey face?
Flowers!
shoes,  not Barbie's size!
these Little Dolls are keychains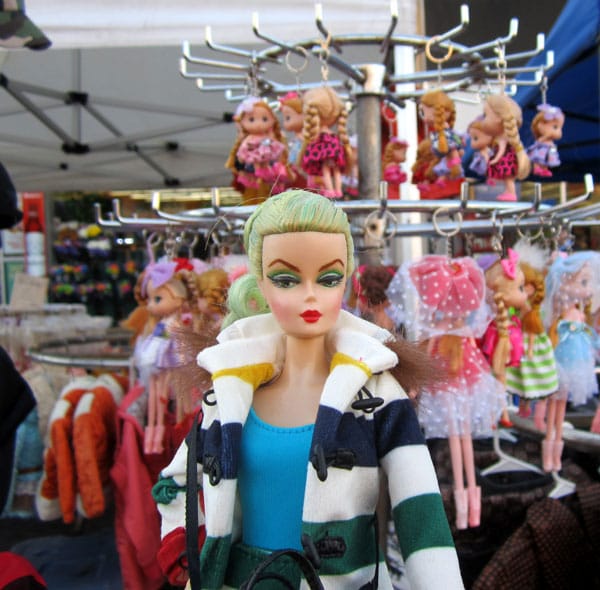 Belts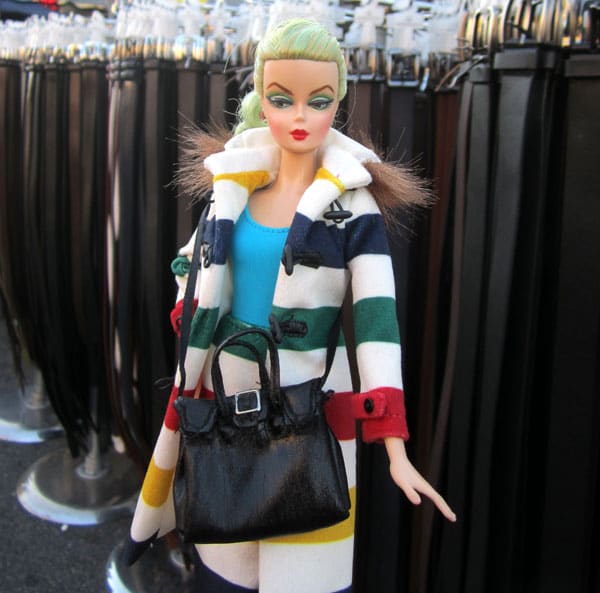 Modern Art
The "Jewish Center"
Time to go home:
Wait, we need to check out this store:
you'll have more fun if you can manage to pay a lot less.
we did not come home empty-handed, we bought 3 miniature  "food" trays including Thanksgiving turkey with all the trimmings.  so our "Thanksgiving Feast" is ready.