Here is our club donation to the 2017 Barbie Convention Raffle Room. it took me a week to finish the whole project.
I'm not sure if its worth all the trouble making this backdrop, it was very hard to cut the cardboard—my hands blistered.
The background is hand-painted, then I pasted some planets & rockets on it, sort like 3D –only you can't tell just by looking at the pictures: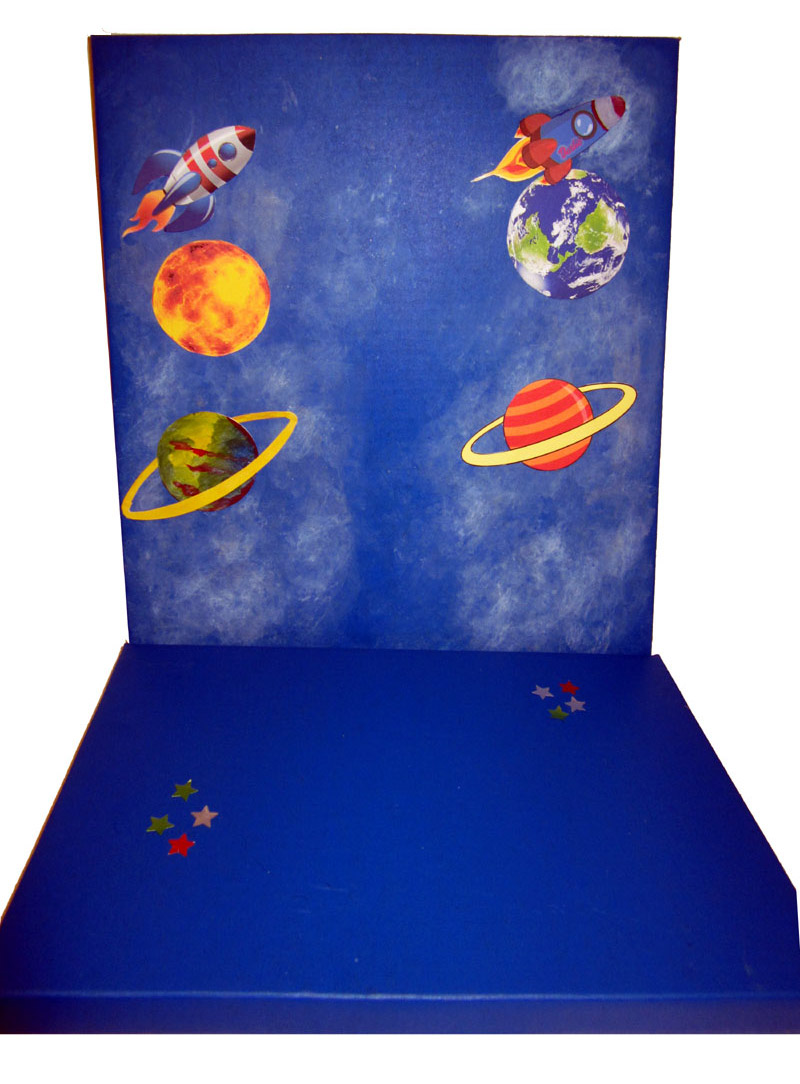 the Star Tiara makes the doll taller than 12″, so she does not fit her original box. I found a silkstone Ken doll box for her. she has star earrings, diamond necklace, wristlet & self-fabric purse.
the dress is made of custom-designed fabric featuring Barbie's dreams of exploring the planets.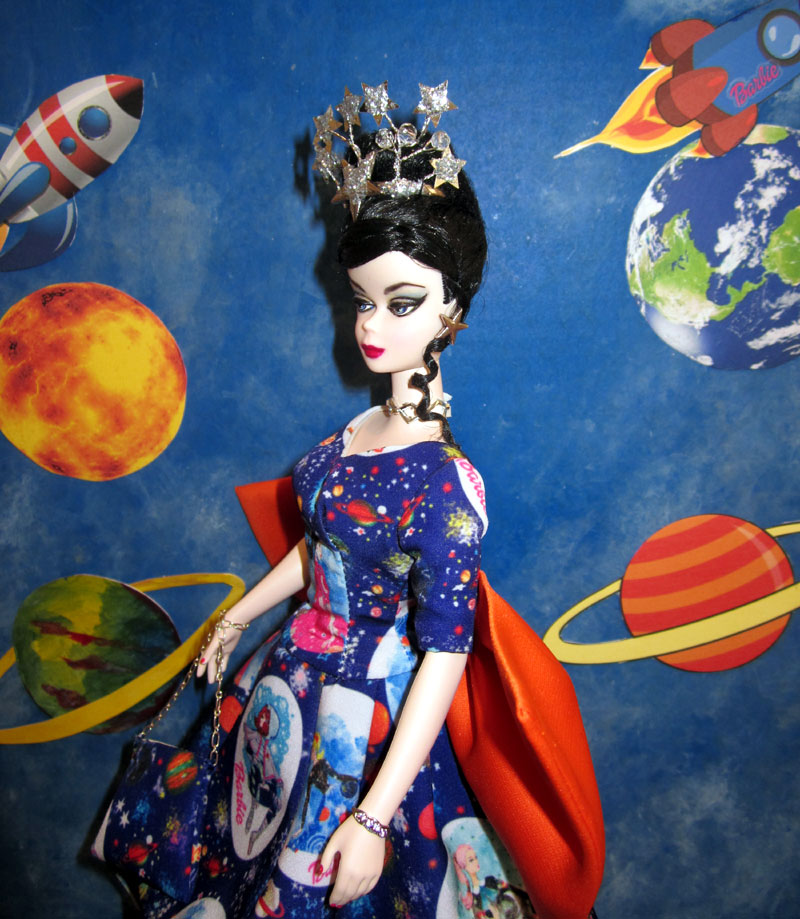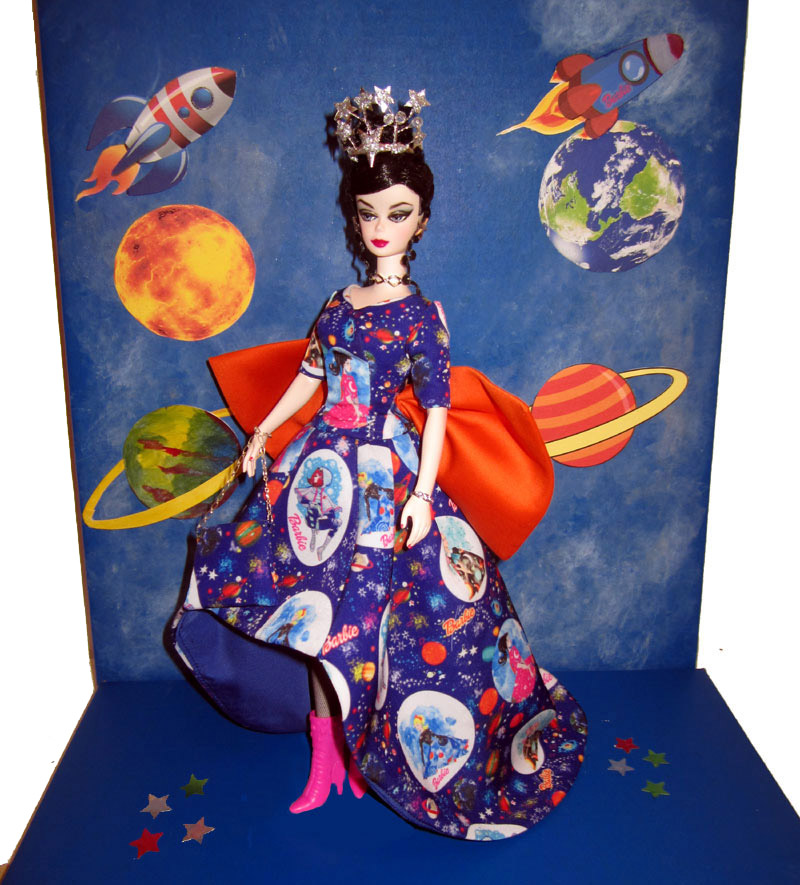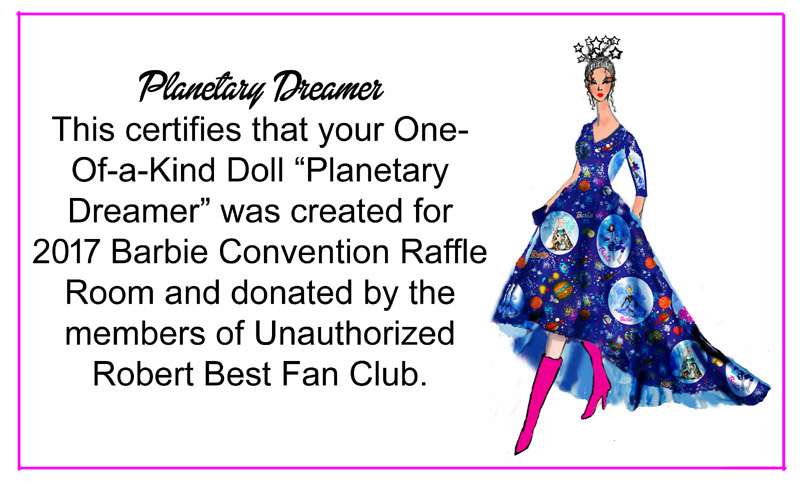 less and less of our club members go to the convention each year, So the donation isn't as big as it used to be. but anyone wins this doll should be happy, as she makes a perfect souvenir doll