Many of my friends loved the pictures of the t-shirts I posted yesterday.
here is the pattern I offer you to try it yourself. you will need to adjust the sizes based on the types of materials you use. cotton Jersey is recommended. it fits both Silkstone & Model Muse Barbies. To make the things look more interesting, I even designed the head logo prints for you. lol Please do NOT re-sell it for profitable purpose.  (Here is a ridiculous but true story: a fellow blogger offered her visitors a free dress pattern, a week later the pattern showed up for sale on UK eBay, that's immoral,  isn't it?)
Click for the Enlargement: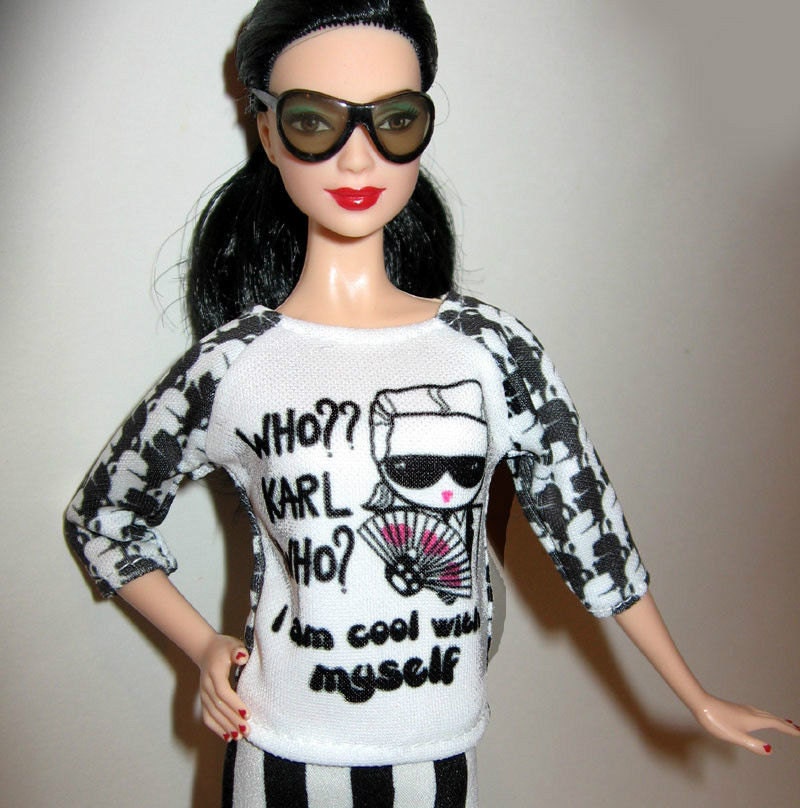 if you have an old t-shirt you no longer wear it, you can cut it off and make some t-shirts for Barbie.