Weekend Projects –Birthday Beau
Posted by Helen on June 5, 2021
After seeing the "Birthday Beau Doll's Price" is up to $850, I wondered if people who pay $850 for a simple vinyl doll like that are super rich or they just have more credit debts than I do.
perhaps both.
Anyway,  I thought I'd make a similar dress for my Barbie dolls.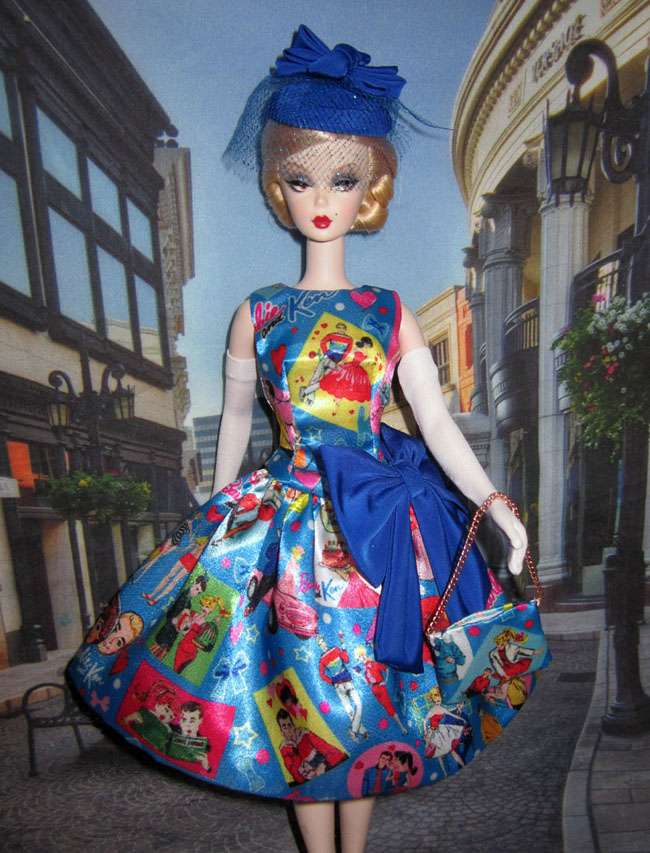 Have a great weekend!
5 Responses to "Weekend Projects –Birthday Beau"
June 5, 2021 at 4:49 pm

I couldn't agree with you more on the cost of these dolls, it has gotten ridiculous! Your outfits are every bit as lovely and probably better made. Your work is always lovely. Annette

June 7, 2021 at 2:00 pm

Love the fabric! Is it available anywhere to buy?

August 26, 2021 at 5:26 am

Gorgeous dresses and I ♥love both fabrics!
Sorry, the comment form is closed at this time.