Hello, February!
Posted by helen on February 1, 2019
Is Polar Vortex hurting you? but please think of these warmer days that filled with love
Late February days;
and now, at last,
might you have thought that winter's woe was past;
so fair the sky was and so soft the air
—William Morris
To celebrate Barbie's 60th Birthday, Mattel will remake "Busy Gal" Doll as a tribute to her successful careers.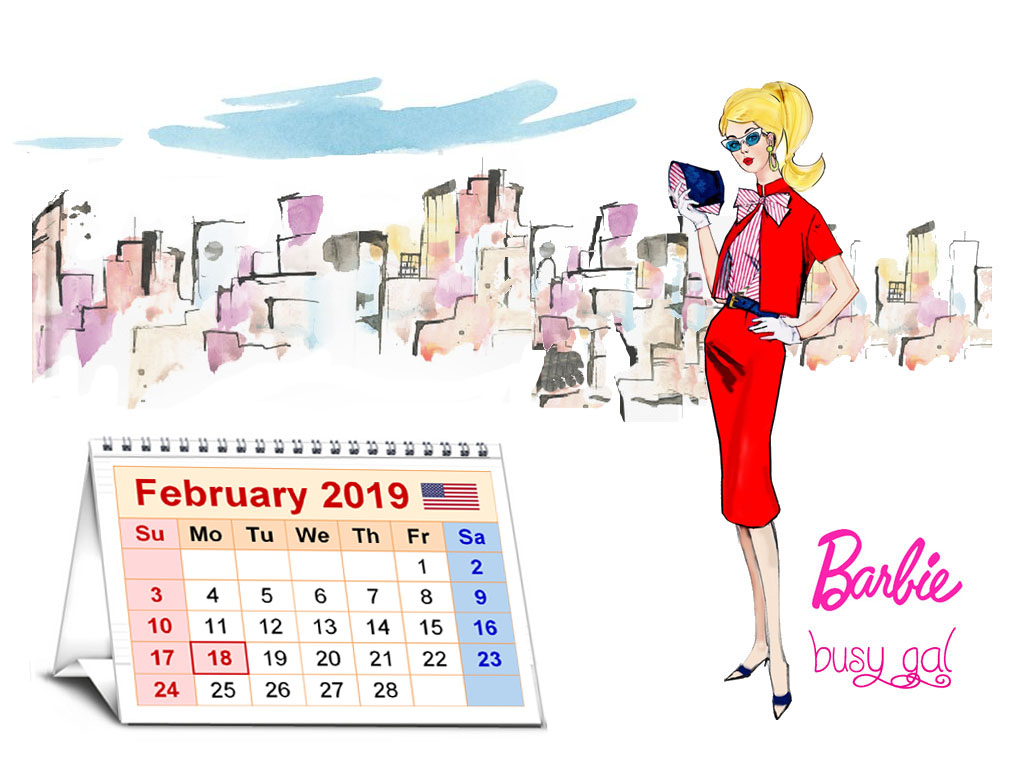 Today is "National Wear Red Day" –"Go Red For Women" is the American Heart Association's national movement to end heart disease and stroke in women.
Have a Fabulous February!
2 Responses to "Hello, February!"
February 1, 2019 at 12:53 pm

Thank you for your February greetings, Helen. Like you, we've experienced the polar vortex…but, it's warming up and Barbie looks great in her "Busy Gal" outfit.
Sorry, the comment form is closed at this time.