Small Business Saturday is an American shopping holiday held on the Saturday after US Thanksgiving during one of the busiest shopping periods of the year, Small Business Saturday is initiated and promoted by American Express, it encourages holiday shoppers to patronize brick and mortar businesses that are small and local.
I wish both Barbie & Mattel would be more supportive to our local small businesses. but Mattel does not give favorable price & payment terms to small business owners, so we hardly see Barbie dolls in our small shops.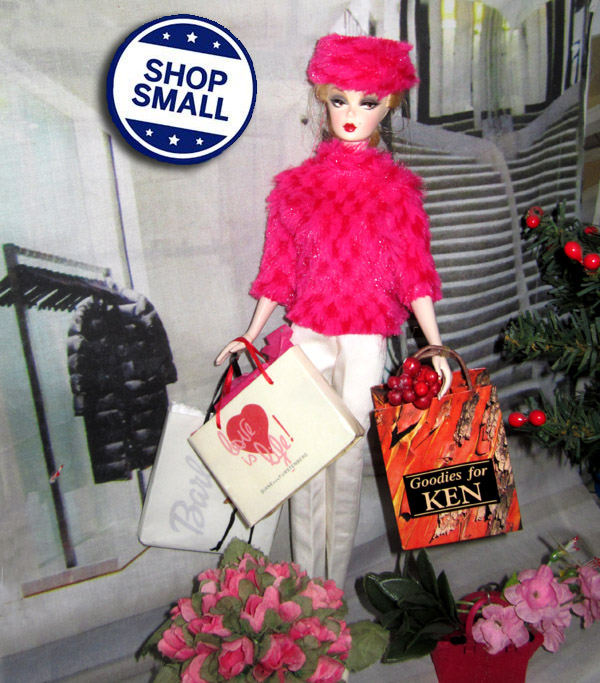 Its hard for small shops to survive when Amazon rolls out more warehouses and merchandises. The small gift shop from where I bought that miniature "Goodies for Ken" shopping bag has gone out of business 7 months ago, the empty space is open for rent.