YSL Platinum label Barbie: Mondrian Dress
Posted by helen on November 14, 2018
My order for this doll was placed on the same day that I ordered the Paris Gown, but it took more than a week  for her to arrive
The dress is not made of wool knit as the original is. the fabric is "Sport Lycra". –not totally a bad thing, now you don't have to worry  about the Clothes Moths that will eat the dress. However, if they chose Performance Knit, the dress would look less bulky
The package is weighted 7.7 Lbs. it has 2 outer boxes. as I said before I'd say it again, it  is over-packaged.  it could have saved at least $30 if the designers were more thoughtful.  7.7 Lbs package for a 3 OZ doll is not reasonable, there are smarter ways to design it and better materials to pack it.
I have made many Mondrian dresses and even donated one to 2018 Barbie Convention. but my dresses don't have the "Brand equity" no matter how good I make them, they are not brand name. so I bought Mattel's Mondrian Barbie to complete my collection.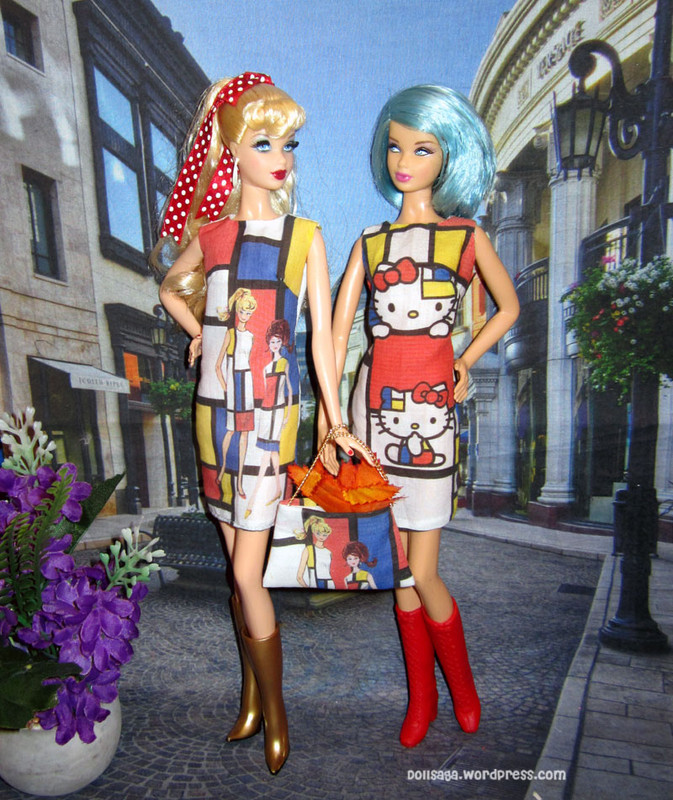 3 Responses to "YSL Platinum label Barbie: Mondrian Dress"
November 17, 2018 at 9:04 pm

Hi Helen — Mine just came today–haven't opened it yet as I don't want to mess up the bow. Maybe tomorrow! What does the back of the dress look like? I've never found a picture of the back, either the real dress or the doll dress. I agree there's a lot of pkging, but maybe the museum insisted on it? They may be so expensive to pay for the YSL licence.
I love the dresses you made, such clever variations on the theme.
Sorry, the comment form is closed at this time.