Barbie the Loser
Posted by helen on February 2, 2018
A couple of months ago CNN predicted the Big Winners & Losers of 2017, Barbie made it on the top of the "Biggest Losers" list.
Early this morning when I turned on TV news,  NY1 news was reporting Mattel lost $281 Million in the 4th Quarter of 2017, so CNN has pretty good Market Watchers.
however, Mattel's  Chief Executive Margo Georgiadis said in a statement:  "We are optimistic about stabilizing revenue in 2018 anchored by our key power brands, entertainment partnerships and exciting new launches."
Do you believe her?!  based on the treatments I received from the Barbie Fan Club and the hodgepodge production line Mattel presented, it wont surprise me if Mattel sinks into the Pacific Ocean and disappears from the face of the earth.
Hasbro offers to buy Mattel,   it isn't just a publicity Stunt.
Statistics shows doll sales increased by 23% since 2013, but Barbie & American girls dolls sales dropped more than 23%,  the market is there, Mattel is too blind to see it.  it blames kids' interests in video games, it blames TRU's bankruptcy … it just doesn't see is own problems. Its unbelievable how incompetent Mattel employees are–  I remember how smart they were when I first started collecting Barbie in 2007. Now they can't even run a website without issues.  Where have the talents gone? I may be not a fan of IT dolls, but IT dolls sales tripled if compared to 10 years ago.
The good news is that you can expect to have great discounts if you want to buy some Barbie dolls in the upcoming months.  When a company lost $281 million, it will desperately want to dump  inventory & speed up turnarounds.
by the way, today is "go red for women" day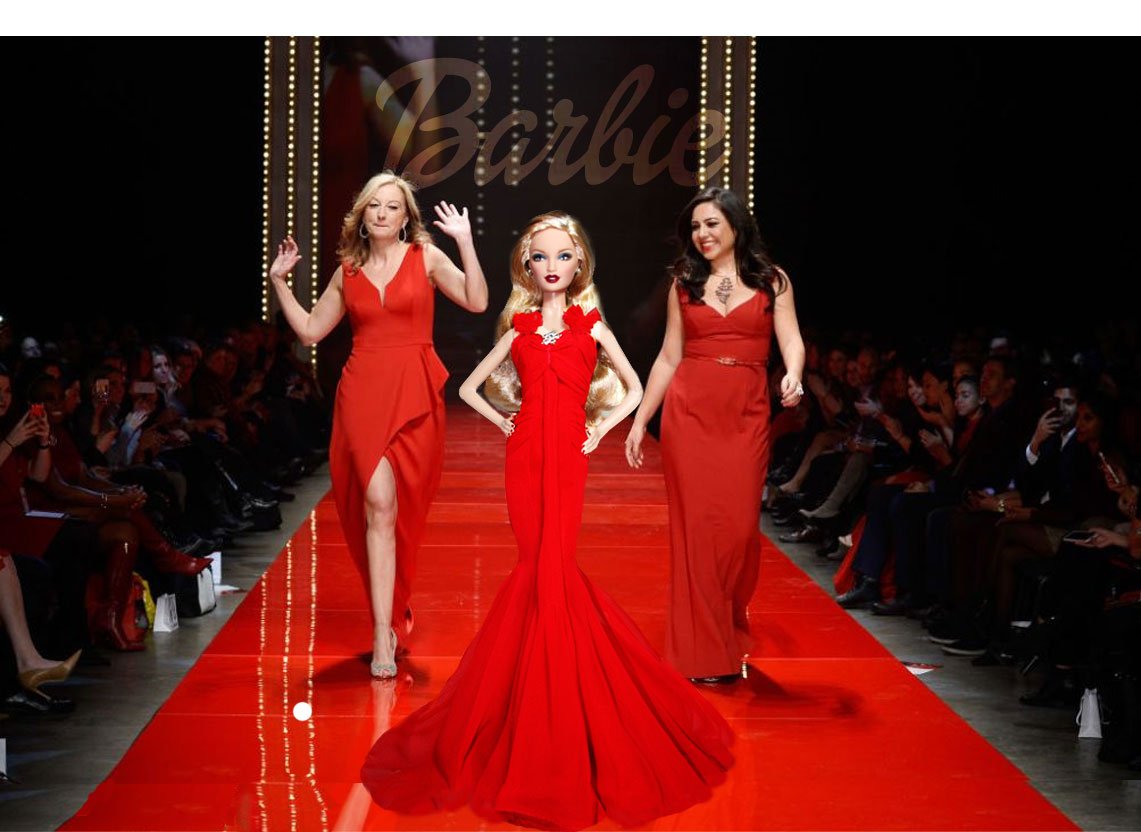 12 Responses to "Barbie the Loser"
Sorry, the comment form is closed at this time.