Its Gigi Again
Posted by helen on December 23, 2017
she is now on an articulated fashion model body  donated by the "Barbie Look sweet Tea" Doll.
In the Pink:
lets go Green:
you can still have a White Christmas without snowfalls:
Gala Gown
we are too lazy to iron out the wrinkles.  the dress looks awful, but the spirit is high.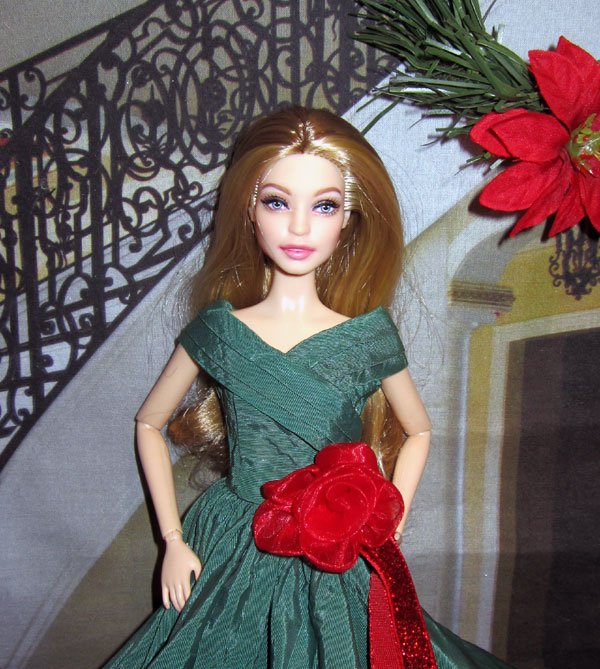 Happy Holidays!
4 Responses to "Its Gigi Again"
December 24, 2017 at 12:47 am

A great makeover. Merry Christmas!

December 24, 2017 at 4:46 am

The pink outfit looks pretty ! The Sweet Tea body is a nice match and looks good. No she can wear the party heels when she goes out dancing for New Years! Happy Holidays! Merry Christmas!

December 24, 2017 at 8:39 am

yes, now she stands tall, and she can wear "Barbie Basics" Jeans, too. her original body has wider hips, can not fit some model muse fashions. Merry Christmas to you, too
Sorry, the comment form is closed at this time.