Its Gigi Again
Posted by helen on December 23, 2017
she is now on an articulated fashion model body  donated by the "Barbie Look sweet Tea" Doll.
In the Pink:
lets go Green:
you can still have a White Christmas without snowfalls:
Gala Gown
we are too lazy to iron out the wrinkles.  the dress looks awful, but the spirit is high.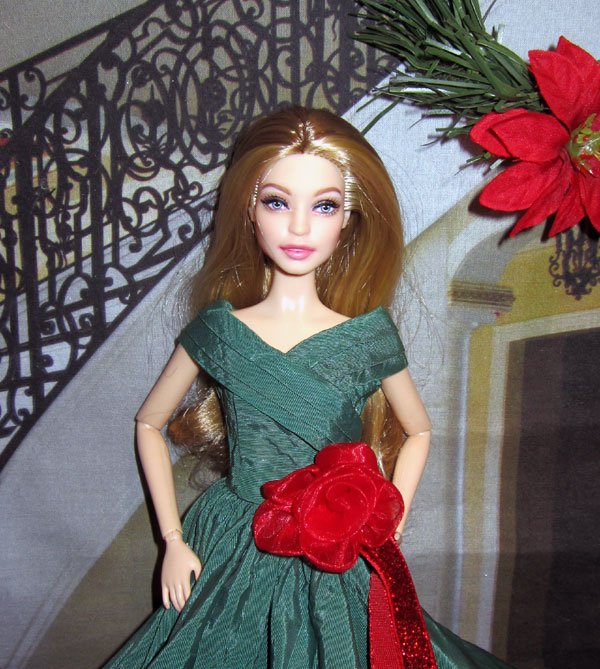 Happy Holidays!
4 Responses to "Its Gigi Again"
December 24, 2017 at 12:47 am

A great makeover. Merry Christmas!

December 24, 2017 at 4:46 am

The pink outfit looks pretty ! The Sweet Tea body is a nice match and looks good. No she can wear the party heels when she goes out dancing for New Years! Happy Holidays! Merry Christmas!

December 24, 2017 at 8:39 am

yes, now she stands tall, and she can wear "Barbie Basics" Jeans, too. her original body has wider hips, can not fit some model muse fashions. Merry Christmas to you, too