Snow White– Saks Fifth Ave Exclusive LE1,000
Posted by helen on October 27, 2017
Limited to 1,000 world wide,  I added  her to the shopping cart, the total came out as $402 ($370 + Sales Tax),   Hmm… too much for me, so I dumped her.
Her price on eBay probably will be soaring up to $2k.  after all, its only 1,000 units worldwide.
but I really don't have $402 right now, so I'll go to Amazon & buy a $15 Snow White instead, she would be one of my DIY holiday projects..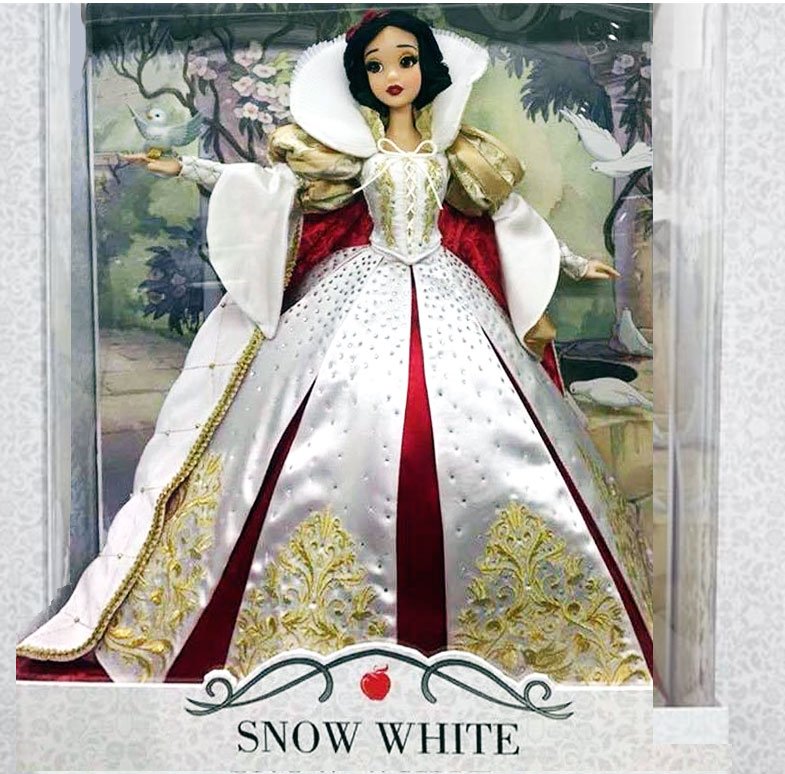 2 Responses to "Snow White– Saks Fifth Ave Exclusive LE1,000"
October 27, 2017 at 8:44 am

I will look forward to your DIY Snow White, Helen. The $$ amounts do seem exorbitant for the "real thing".

October 27, 2017 at 10:14 am

Thanks, Becky. I have always wanted to do an OOAK Snow White, she was one of my favorite Fairy Tale Princesses when I was a Child. I thought the Disney Animation was the most beautiful movie ever made. oh, life was so simple when you were just a child. lol
Sorry, the comment form is closed at this time.