Sunday Surprises
Posted by helen on October 22, 2017
My place looks no better than a Junk Yard. I can never find what I look for,  but something unexpected would show up  to surprise me.
This little doll turned up when I opened a "Trash Or Treasure" box, this is one of the two Integrity Dolls I have. I bought her out of curiosity,  I never bought more.   IT dolls don't have the faces that I like, their clothes are better sewn than Barbie's, fabric choices are also better than Barbie's, but that's all about it.
This doll is Monte Carlo Victoire Roux.    her original dress & coat are "Inspired" by vintage Balenciaga, I don't remember where I put them,  perhaps  one day  a ghost will bring them to me.
now she is wearing "Gucci"
Her face has been repainted.
This is her original look: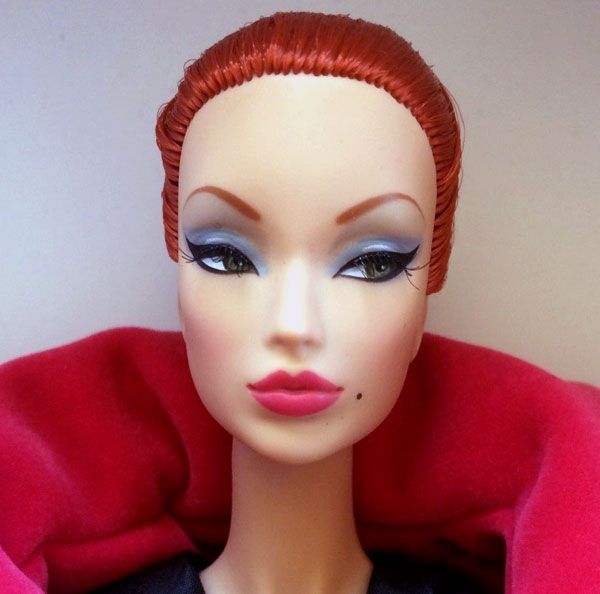 4 Responses to "Sunday Surprises"
October 23, 2017 at 2:49 pm

I like her better repainted. Very pretty dress.

October 24, 2017 at 7:28 pm

I'm glad I'm not the only one who doesn't like IT doll faces! I suppose they look like catwalk models, but none of my dolls are models. 🙂
Sorry, the comment form is closed at this time.