Glam Gown
Posted by helen on October 3, 2017
I bought this doll as a part of my shopping therapy while feeling down. I don't really like her face, the purple eye shadows don't go well with her pink gown.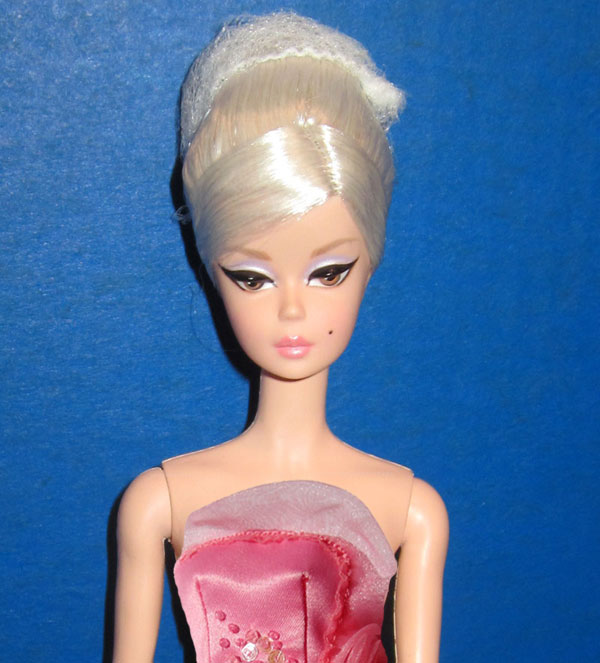 The  Gown does not live up to its $100 price tag. These visible stitches on her bust bother me.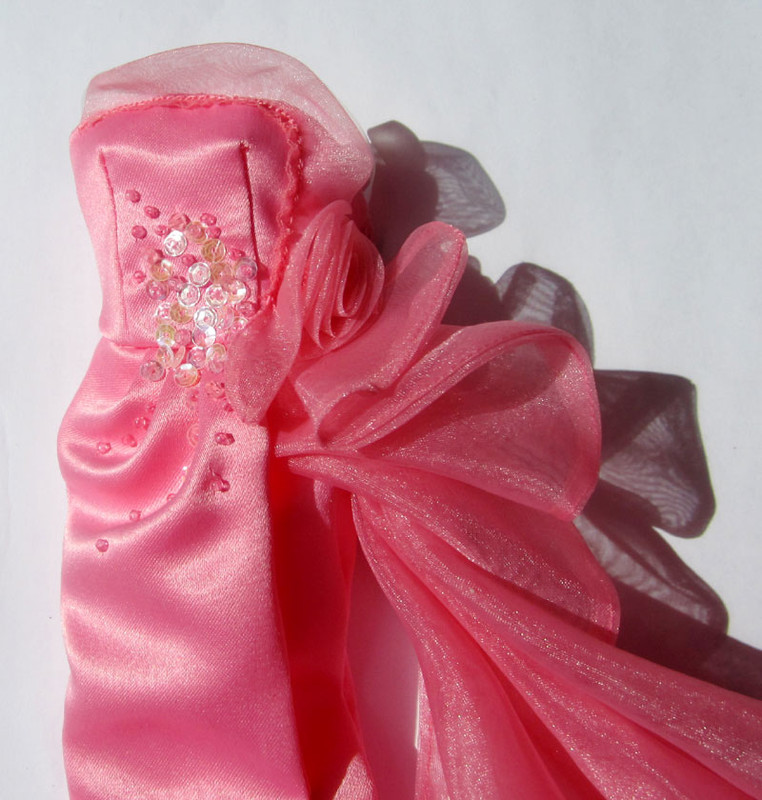 the Bodice isn't well tailored to fit the doll, the waist is too loose, the bust is too small, however, it fits Model Muse Dolls: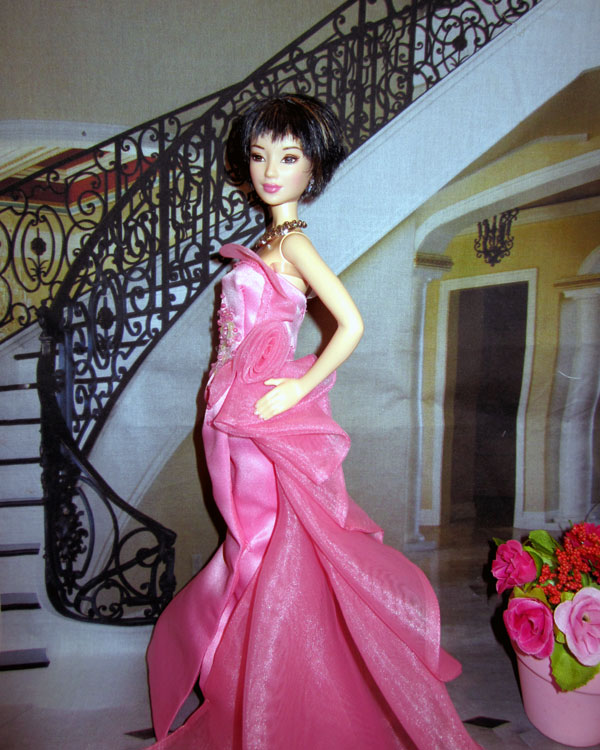 I decided to make a little alteration to hide these ugly stitches then pair it up with one of the Blue dresses I made for my "Winter Blue collection" , "Stunning in the spotlight" & "Blush N Gold" Dolls are competing in Blue & Pink: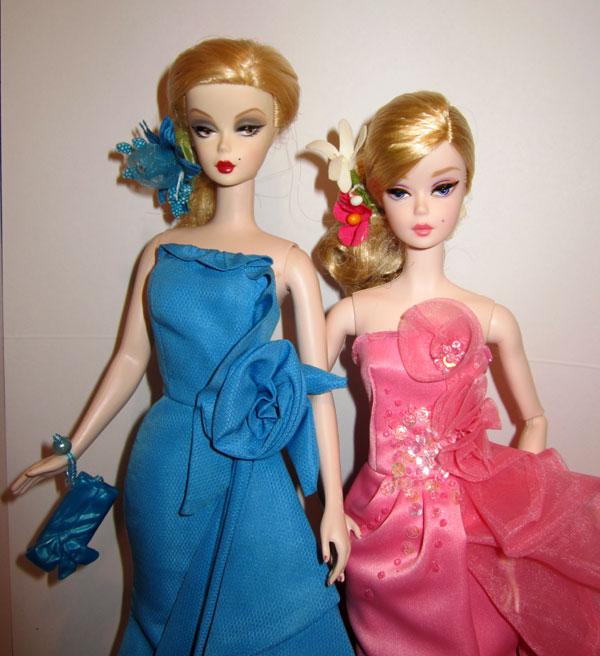 Here they are getting ready for their Red Carpet presences:

At the Oscars: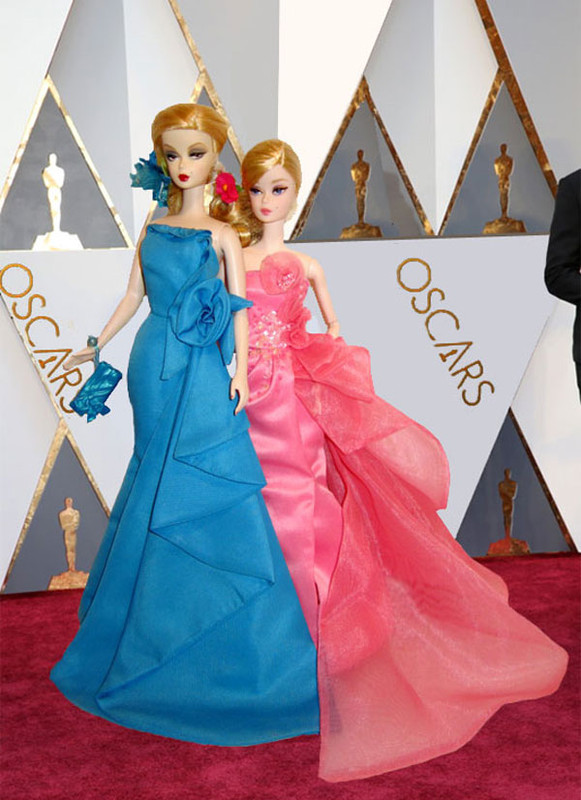 5 Responses to "Glam Gown"
October 3, 2017 at 5:53 pm

Both of them look a lot more demure than most red carpet actresses.

October 4, 2017 at 4:58 am

Truly beautiful!

October 4, 2017 at 7:41 am

Thanks! I have bought all the new Poseable Silkstone dolls except the "Blue chiffon gown", I was going to order her, then I read lots complaints on Facebook that the blue chiffon gown has very bad stitches on the shoulders, so I decided not to pay full price but wait for price to drop, I want her to go down under $50… hope it will happen soon. lol
Sorry, the comment form is closed at this time.