2018 Barbie Convention Theme
Posted by helen on August 4, 2017
An email from the 2018 Barbie Convention Co-chairs announced the 2018 Barbie Convention Theme, it sounds very intriguing.
Main Theme: On the Avenue With Barbie
No doubt whoever came up with this theme is a Vintage collector. I do not have any vintage dolls or fashions. but this set of ensemble can be quickly produced if my Silkstone Girls feel the need.  I don't think they need it now, the sun is burning up the earth, who would be so crazy to wear a wool coat?
Three Official Events:
"High Tea" Luncheon
I'm not an English, so these Low Tea & High Tea things confuse me.  It sounds  to me that "High Tea" is more like an evening meal, not luncheon. but  what do I know?    Tea is a complicated thing,  I don't drink any Tea.
The "High Tea" doll is released before I started collecting,  I don't have her.  I looked up on eBay, she is expensive.  I wont have her.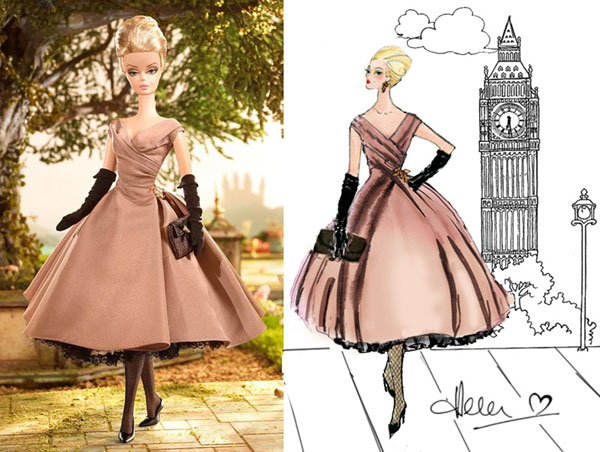 2. The Benefit Ball
I knew there was a "Benefit Ball" doll from 90s.  So I checked her up, oh, I must say this doll is not my cup of Tea.  The shiny gown looks Dramatic but the fabric is too cheap.   however, its a smart design, as it does not require a lot of work to create this "over-the-top" look.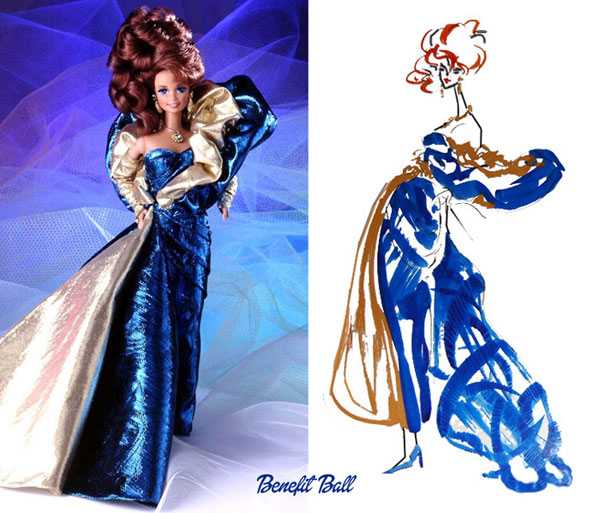 3. Dinner At Eight
Jean Harlow's stunning white satin gown comes to my mind whenever I hear "Dinner at Eight". but Barbie probably has to cook dinner & serve the guests , so the white satin gown isn't an option.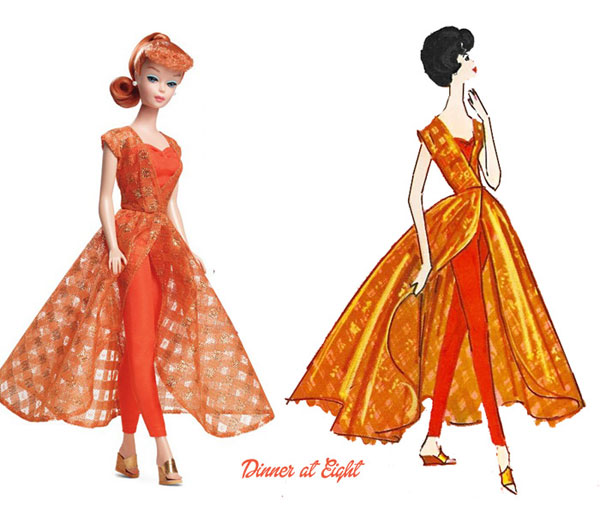 if you are preparing for 2018 convention,  may you be inspired by the theme.
(All the illustrations & photos are by Mattel, except the "High Tea" Sketch –I created this one as I couldn't find one from Mattel)
7 Responses to "2018 Barbie Convention Theme"
Sorry, the comment form is closed at this time.