Happy Mother's Day From Barbie
Posted by helen on May 14, 2017
Happy Mother's Day!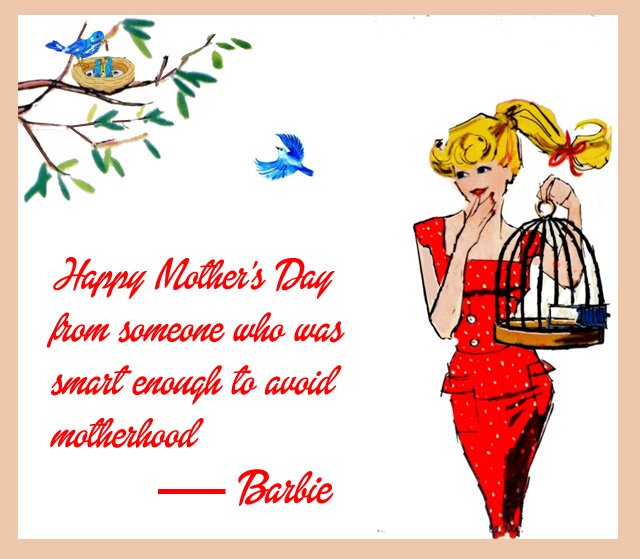 2 Responses to "Happy Mother's Day From Barbie"
May 15, 2017 at 6:52 am

Ah, Barbie…you missed out on some blessings. Thanks for the greeting!

May 22, 2017 at 7:07 am

lol I'm sure Barbie made it up with tons of fun. she might be a god-mother of Midge & Alan's Children.
Sorry, the comment form is closed at this time.