Size Matters –shrinking doll heads
Posted by helen on April 27, 2017
I bought this doll for $14.99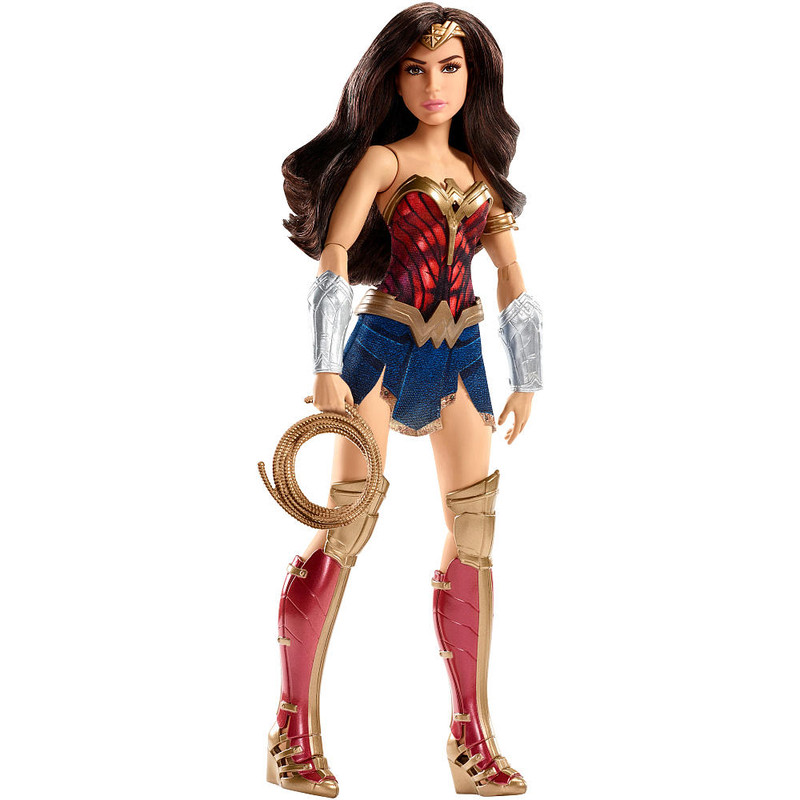 Her head is much larger than my regular dolls: (she is in the center)

I decided to shrink her head with acetone.
After reading some bloggers' posts online, I thought this is how I should do it:  Soak the doll head  in the acetone, the doll head would first blow up much bigger then shrink, you take the head out of the acetone after it shrinks to the size you want.
However, it didn't happen this way.  After I soaked the head in Acetone, the head blew up  as big as an egg. but it stayed that way forever, it didn't shrink,  her makeup were "gone with the acetone", her head remained big.  A week has gone by, I could no longer wait, so I took it out and left it on my kitchen counter –then, magic happened, the head shrank! Perhaps it shrank too much,  now its smaller than a regular collectible doll's head.  Also, the head is hardened– its as hard as a Silkstone doll's head.

since the doll lost all her face paint, I had to repaint it–A job I don't like

she probably has just killed a rabbit, so you see the blood on the sword:

Here she is with her fellow wonder woman, you can see the size differences:

Too much risk is involved with Acetone,  it may ruin the makeup, it may cause head split, it may damage the hair ( Kanekalon hair does not stand the test of Acetone),
So I don't recommend it.
8 Responses to "Size Matters –shrinking doll heads"
April 27, 2017 at 3:31 pm

It almost seems like magic that one can even do these types of things-shrink a doll's head! I'm glad we have you to lead us in the correct direction on such matters. Thanks, Helen!

April 27, 2017 at 3:40 pm

haha, my thanks goes to the fellow bloggers and youtubers. lol if anyone wants to try, use a cheap doll to test first. don't try on expensive dolls. 🙂

April 27, 2017 at 5:33 pm

Interesting experiment.
Do you have any ideas for treating a vintage Barbie green ear?

April 27, 2017 at 6:08 pm

Oh, scary magic! I don't think I would have the nerve to try this even though I don't like large heads. You did a great job with her though.

April 27, 2017 at 7:05 pm

you can try on the $5.00 fashionistas doll, once you gain experiences, you may try expensive dolls. but I wont try again. lol
Sorry, the comment form is closed at this time.