Have you ordered the new Barbie 2017 Calendar ? these are the design concept sketches, but Barbie probably wont have these fashions made by Mattel.  I'll try a few of them just like I did in 2009.
Jan. 2017   Pink Garden Dress with Hat
It took me a week to make this dress.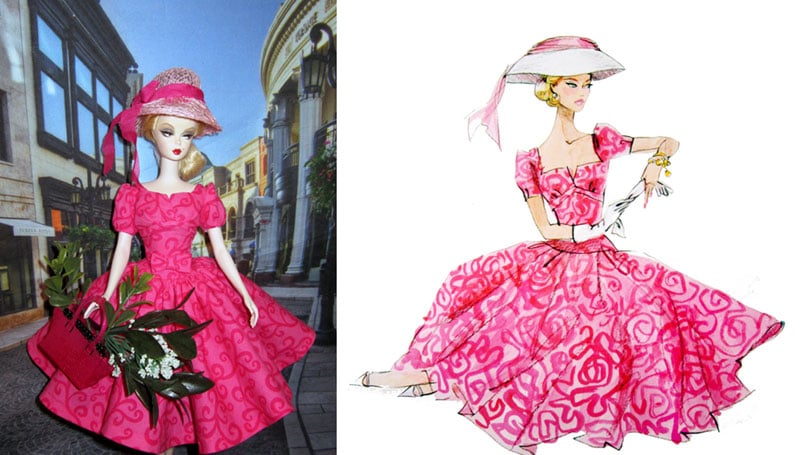 Feb 2017,  Polka Dot Dress
Polka dots are timeless, this dress is a classic 50s style designed  by Adele Simpson
People often cry out loud for the little purse that Mattel no longer offers, so I have to make one: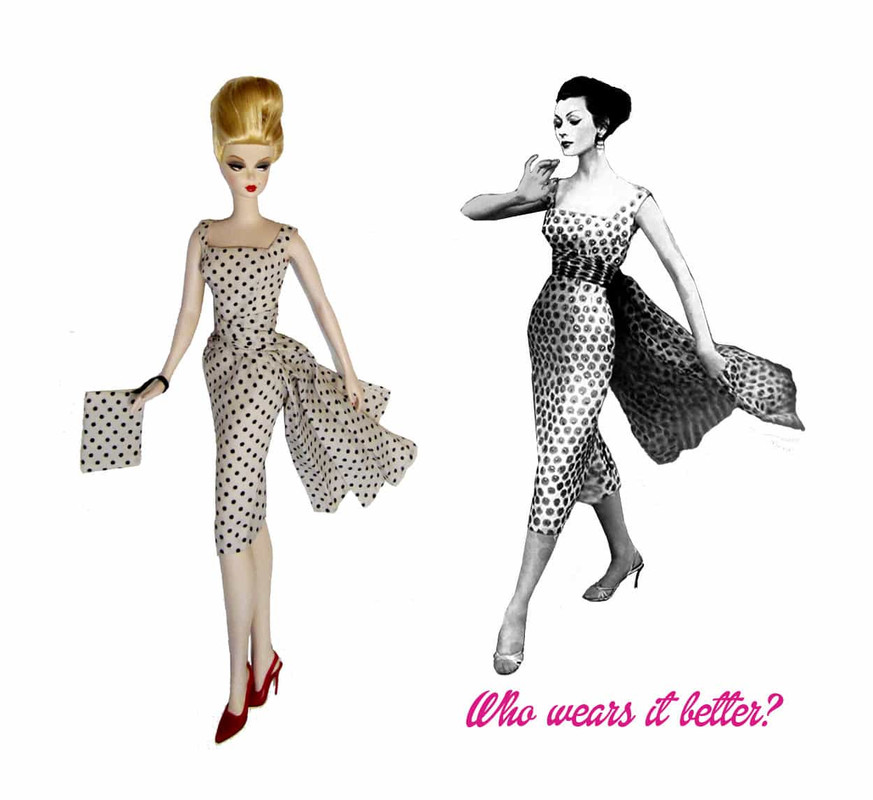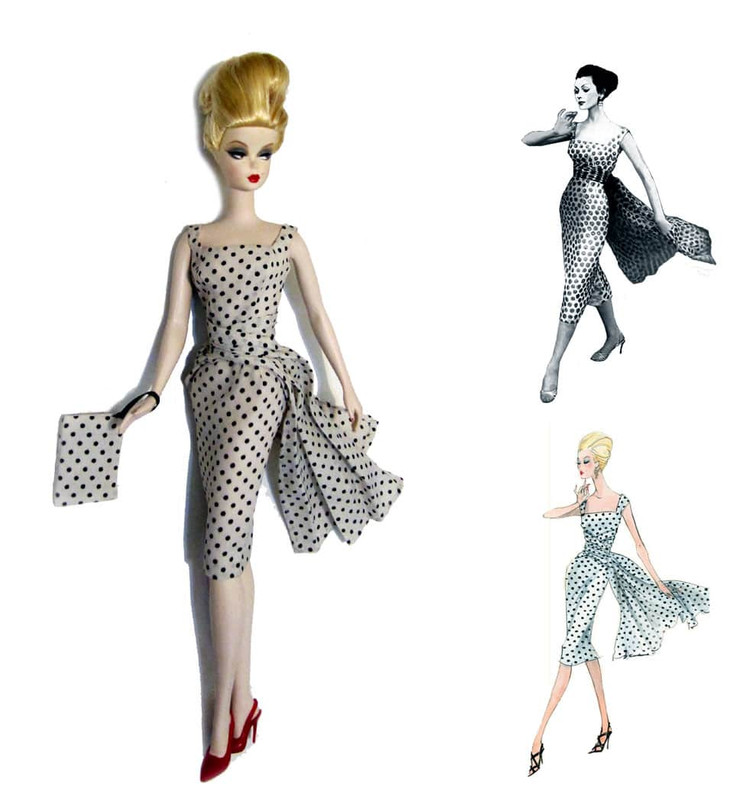 ;