Pop Art Part II: All-star Portrait dresses & Tees
Posted by helen on September 14, 2015
I have not posted for quite some time.  below are some Pop Art dresses I made after I came back from the 2015 Convention.
The 2016 Barbie Convention theme is "A Pop Art Happening", as much as I like the them, I don't think I'll be attending the next Barbie Convention.  A convention trip is expensive, I think I'd use the Money to do the DIY projects that I enjoy: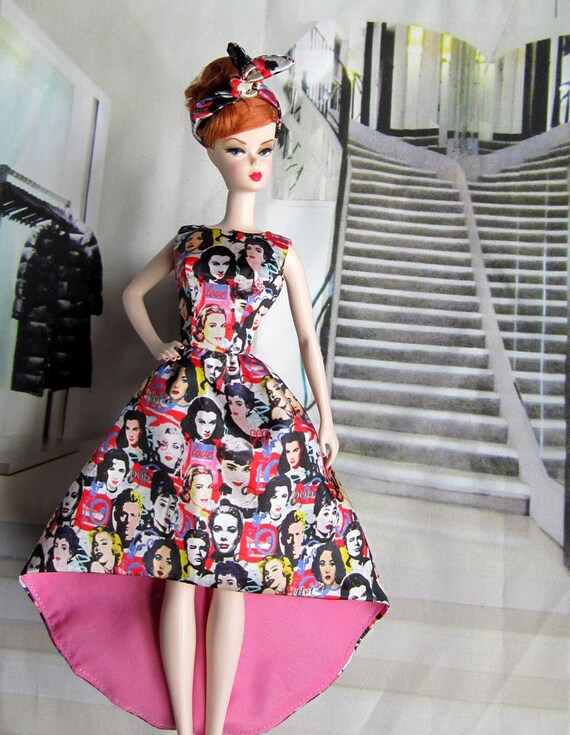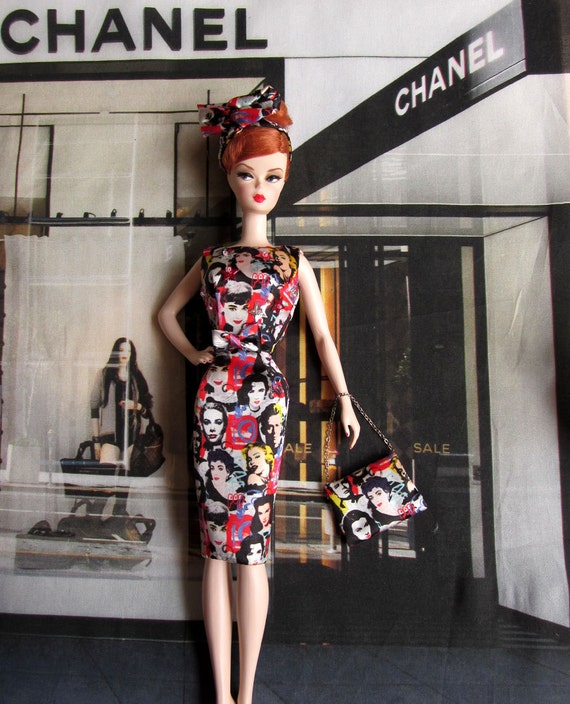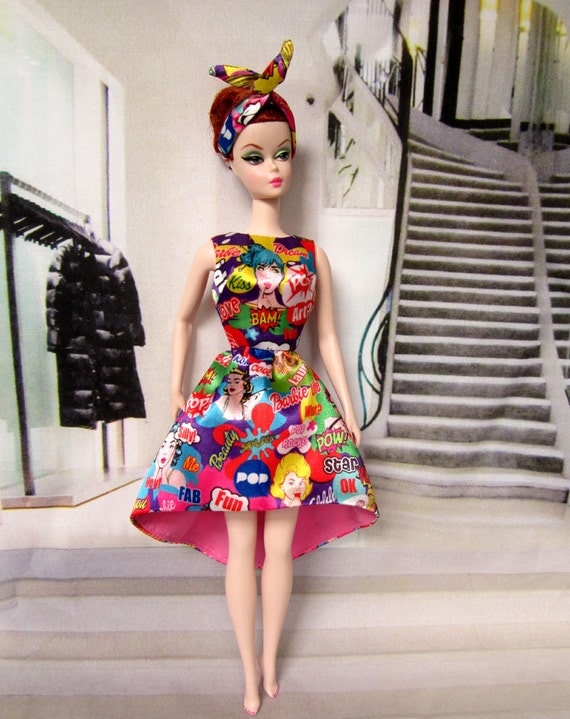 More are on the way……. I have a group of fun mini Shopping Totes, too.
2 Responses to "Pop Art Part II: All-star Portrait dresses & Tees"
September 14, 2015 at 2:11 pm

Hi Helen,

Loved your pop art dresses. Will you be selling any of them? I couldn't find anything in your shop.

Thanks

Jeanne

September 14, 2015 at 7:45 pm

Hey, Jeanne, thanks for your visit.
these dresses were sold last month. but can re-make the ones you like. I'll send you a link. Many Thanks again.
Sorry, the comment form is closed at this time.