Tips & Tricks –"Magic Comb"
Posted by Helen on March 25, 2015
Sometimes your dolls need a little bit of grooming for improvement.
here I have a Fashionably Floral.  Her hairdresser was in rush when she was packed to leave the factory. her hair looks messy and some hair plugs are shown… if your doll is like mine,  you'll need to comb & reset her hair.
you don't need a  comb— use a  needle instead.
1. insert a needle under the first raw of her hair (or the raw next to her hairline)
2. Gently push the needle down and move it all the way to the back
3.  Insert your needle under the 2nd raw (then 3rd, 4th…)and  push it to the back…repeat the above steps  if necessary.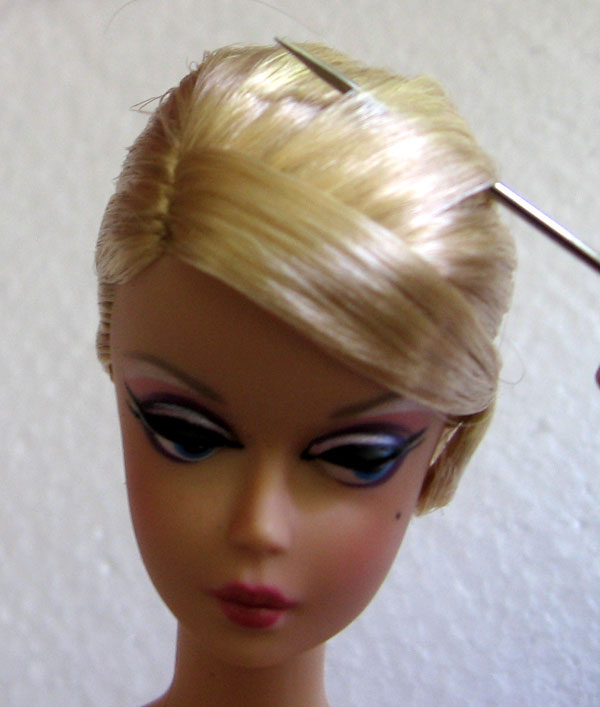 Result? Not a single hair is out of order!  Barbie's Scalp is fully covered by her rooted hair layer after layer .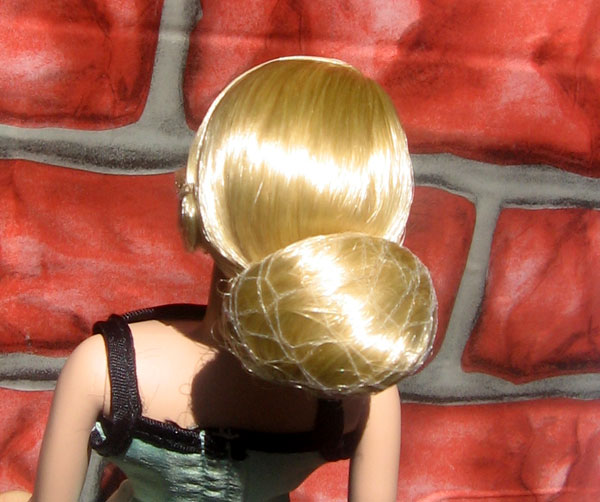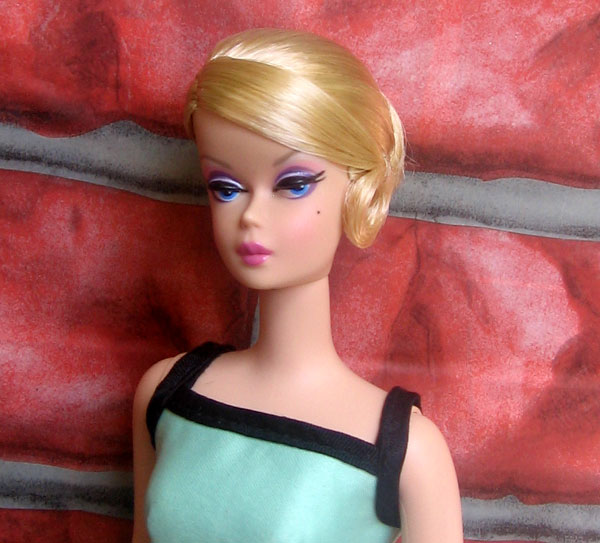 if her hair is too messy,  you can untie her bun then "comb" her hair with a needle.  Its easy to retie the bun, isn't it?
4 Responses to "Tips & Tricks –"Magic Comb""
March 26, 2015 at 4:57 am

you make this seem so easy…I hope with practice, I will be able to do it too!

March 26, 2015 at 7:53 am

you'll do it perfectly fine without practice. the trick is her hair has to be set in order, the first layer covers 2nd layer, 2nd layer covers 3rd… once you start doing, you will immediately understand "why so"

March 26, 2015 at 11:10 am

Hi,thank you so much for the info on Magic Comb.it seems quite a few of mine need this done.Netta

March 26, 2015 at 2:35 pm

Wow, never thought of that. Excellent tip!
Sorry, the comment form is closed at this time.