T-shirts
Posted by helen on December 13, 2014
if you follow "Barbie Style"  on Instagram, you'd  often see Barbie wears ill-fitting  T shirts just like most people you see on the NYC streets.   Barbie's t-shirts are absolutely worse than NYC discount stores' $2.50 t-shirt:
I figured Barbie's mission on Instagram is to give you "inspirations"…
so here we go, at least we make it seasonal:
We stole a design from TokiDoki & Uncle karl: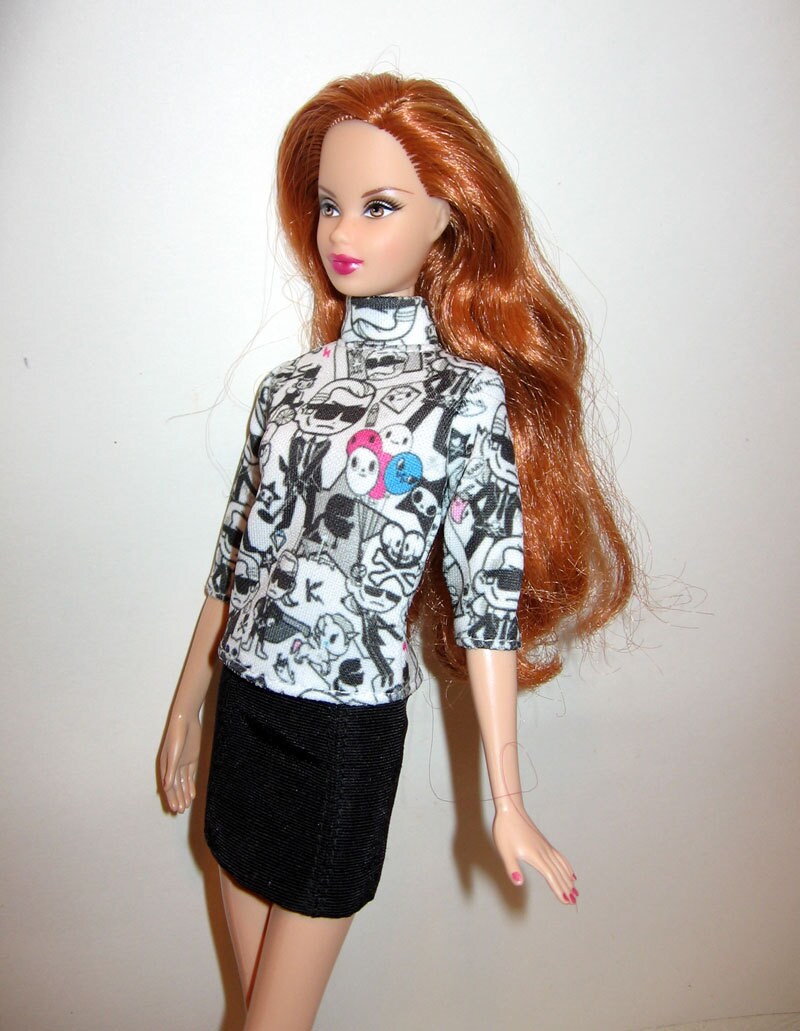 Since Dolls have so many new t-shirts, I spent $5.00 yesterday evening and bought myself 2 t-shirts from Laura Scott's "Holiday Edition" collection, both are "high quality with embroideries", the only thing isn't right is  that they are NOT my size!  but  I'll just have to learn from Barbie and forget about the sizes.
Sorry, the comment form is closed at this time.