Black & White
Posted by helen on June 20, 2014
Barbie & I are both FIFA World Cup Fans.
Barbie Joined "the American Outlaws" club and is flying down to Brazil to cheer on the USA. "One nation, One team, we will win!"

"Barbie loves Jacques Fath" –the set  is finally finished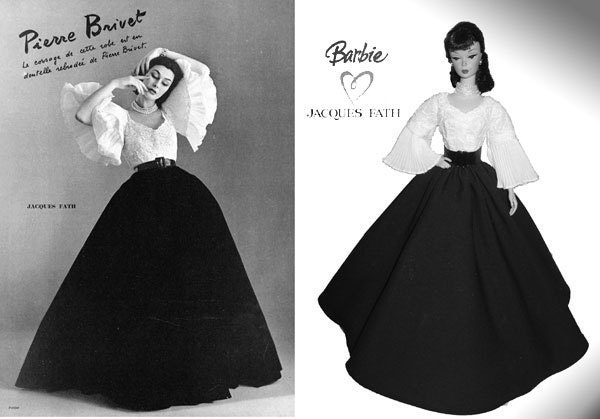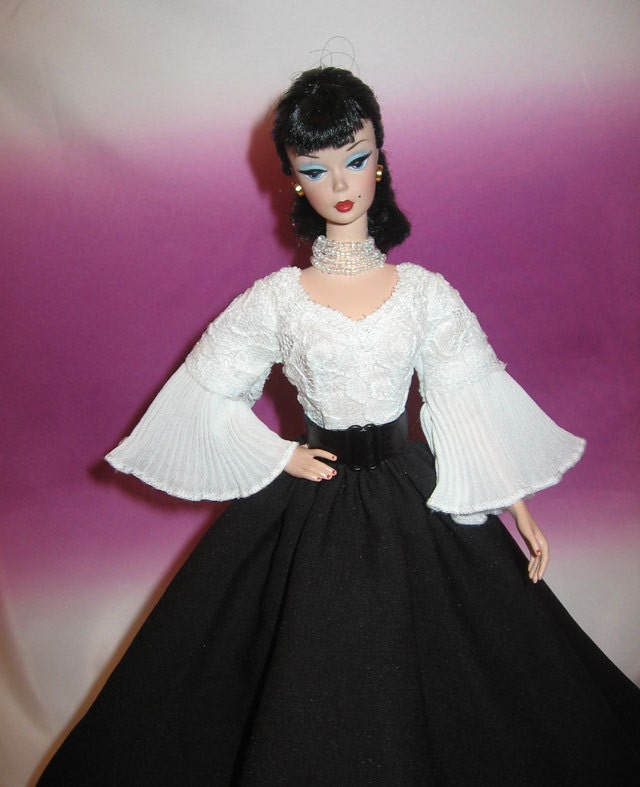 Classic Polka dots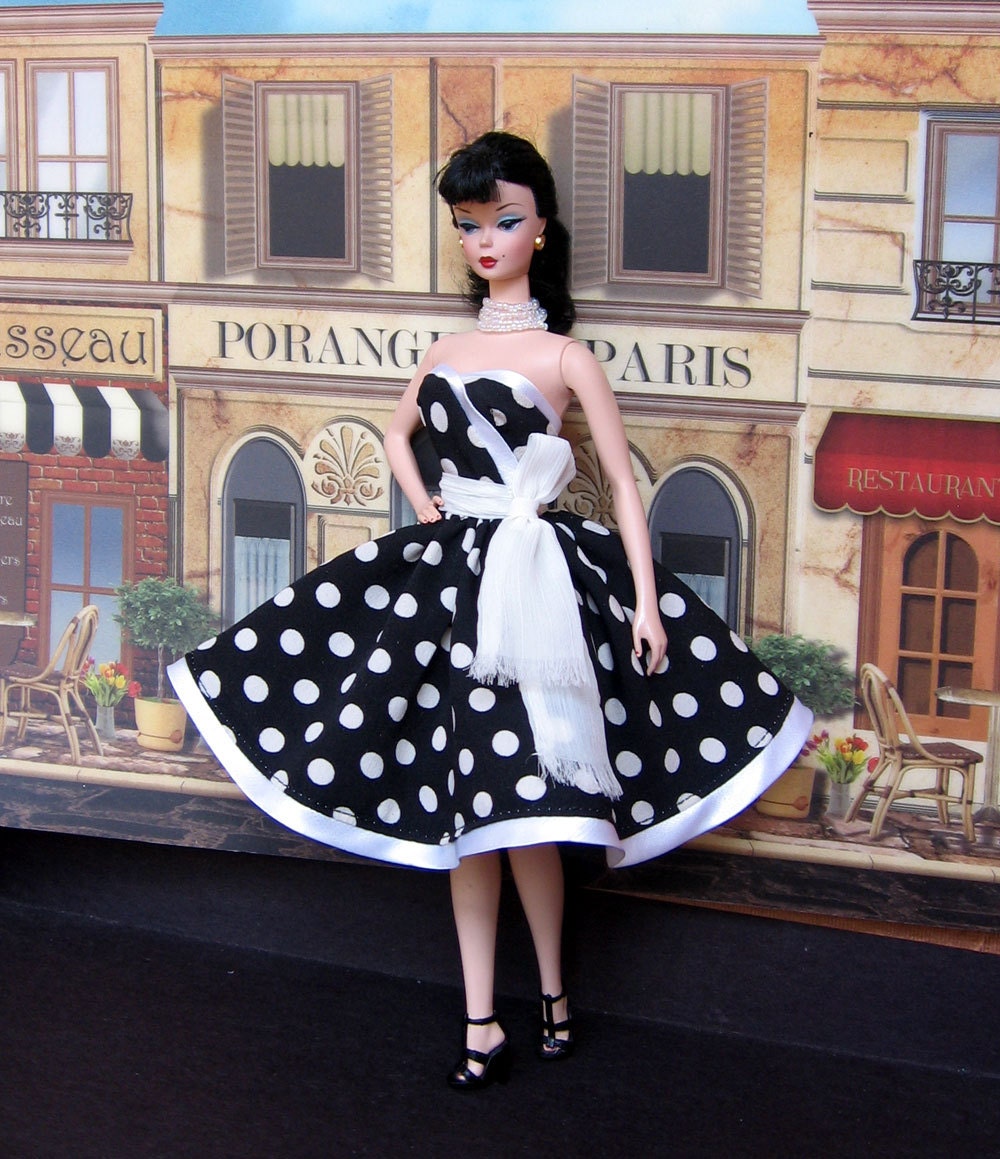 Dalmatian Dots –hope someday I'd have a Dalmatian Dog.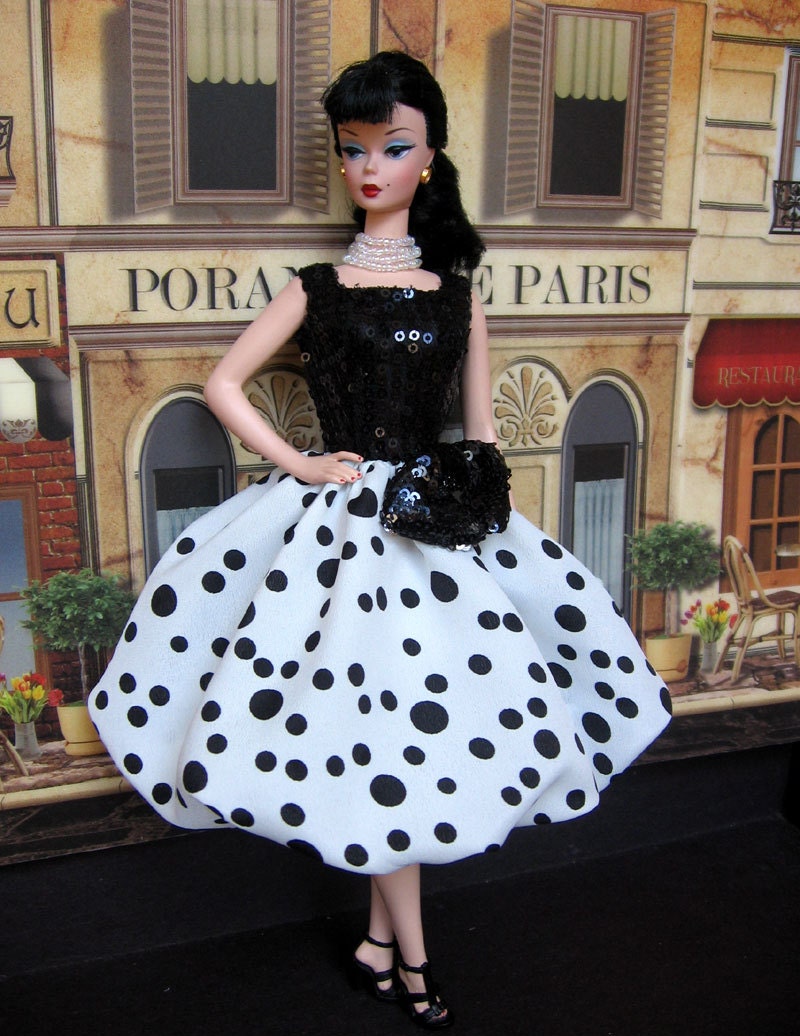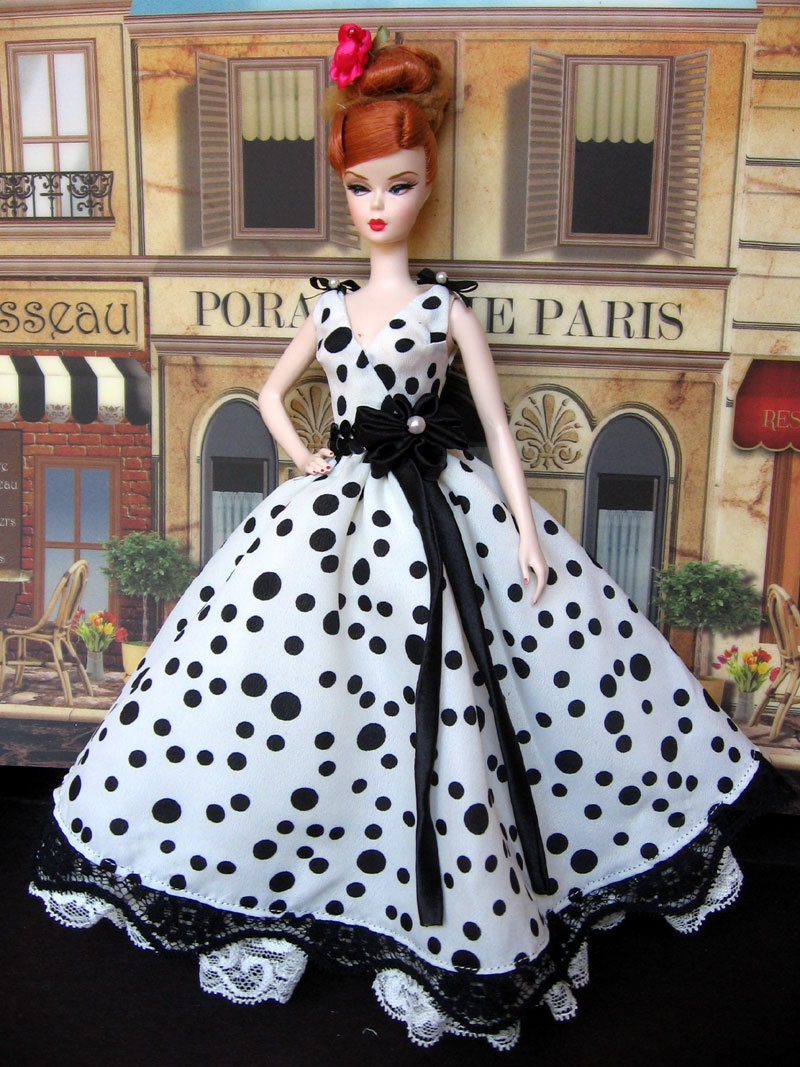 Single Shoulder Grecian Dress–the cocktail party continues…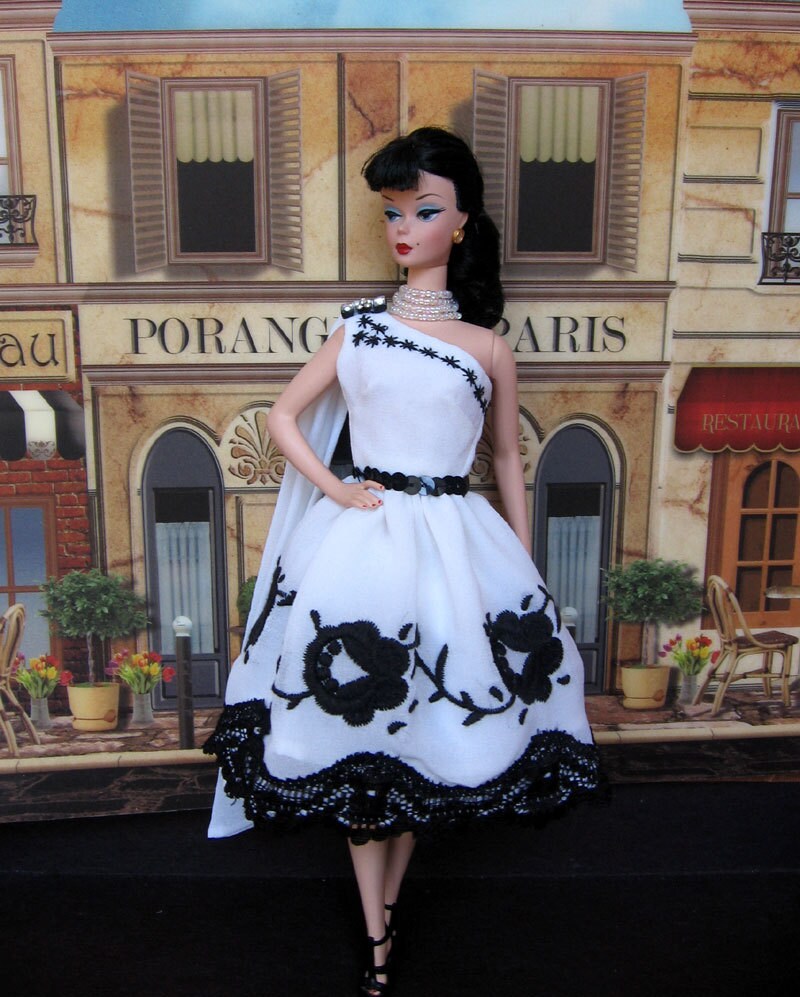 One Response to "Black & White"
June 20, 2014 at 9:37 pm

Gorgeous as always…