Barbie got  a little Black Dress last week, now she is getting a Little White Dress.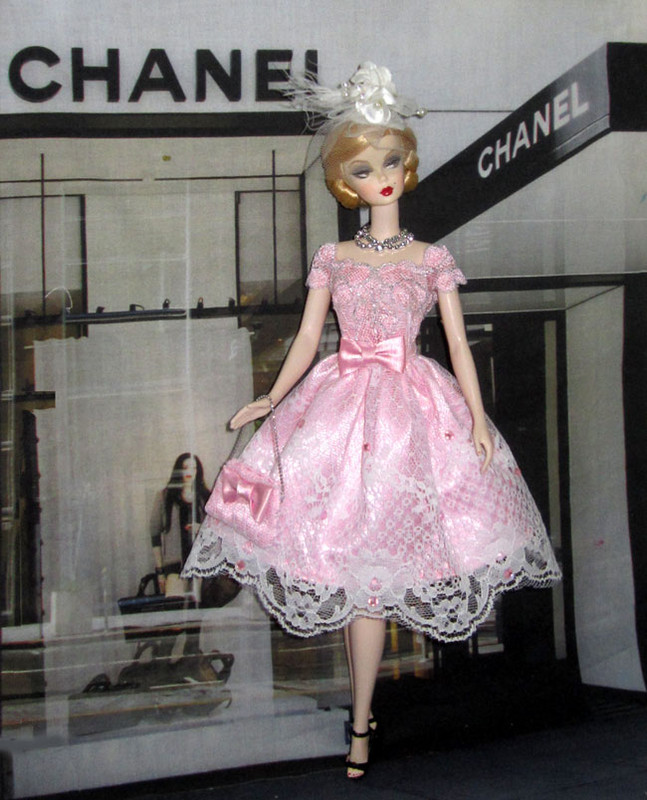 She looks so innocent:
Here goes the Twin Sisters: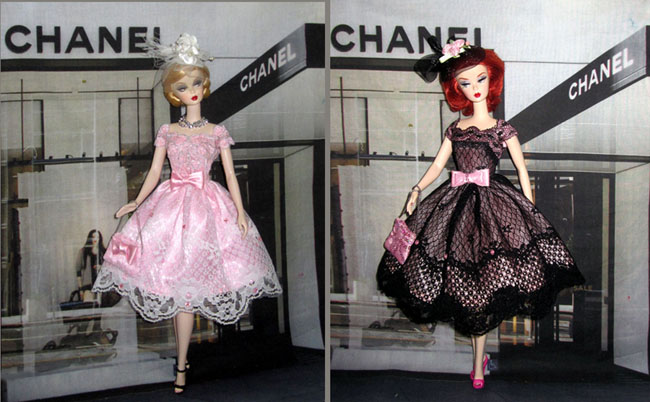 These 2 silkstone Dolls are my favorite, they are "Stunning in the spotlights" and "Yellow Gala Gown", but one thing I dont like about them is that their heads are huge, many collectors call it "Balloon Head Syndrome" (BHS), and there is no cure for it. what a pity!