Protests, coronavirus, masks, looters and burglars…. all the chaos make this 4th of July different.
If you still believe that the American Spirits are unbreakable, then, shoot up some fireworks.
I only bought one doll this year(so far), she is "Mattel 75th Anniversary Swimsuit Barbie".  I dont know how many times Mattel has reproduced this black white striped swimsuit, it is very boring. so I give her a makeover: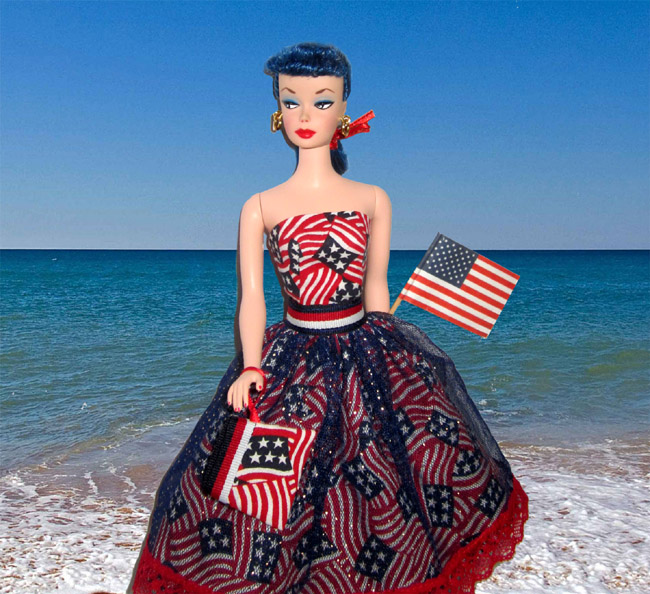 Happy 4th of July to everyone,
Stay Healthy
Stay Happy!